Restaurant chain Whitbread apologises for adding pork to 'beef lasagne' without telling customers

Mirror
10/01/2017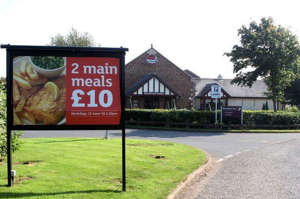 © Ayshire Post/ Mirror Brewers Fayre restaurants are among those affected (Photo: Ayrshire Post)

Catering giant Whitbread has apologised for adding pork to its 'beef lasagne' without telling customers.
Hundreds of Brewers Fayre, Table Table and Whitbread Inn restaurants have been serving up the altered dish for months.
But menus at some outlets have not been changed.
The revelation is likely to anger customers - particularly those who don't eat pork for religious reasons such as Jews and Muslims.
Packaging for the lasagne indicates it is made with 'beef and pork ragu'.

But menus at some Whitbread restaurants have not been updated.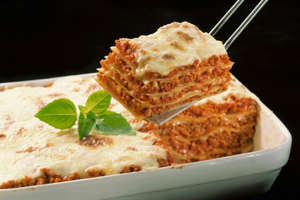 © Getty/Mirror Beef lasagne is a favourite in British restaurants (Photo: Getty) A whistleblower claims management have not updated the menus for three months.
They told The Sun: "I spotted the packs marked 'beef lasagne' started coming in as 'meat lasagne'.
"I looked at the ingredients and noticed it actually contains pork and beef.
"I queried it with management but they didn't care.
"Three months on and the menus still say beef lasagne, and waiters have not been told to warn customers."
A spokesman for Whitbread insisted the company had not broken any food labelling laws but told the newspaper: "We would like to apologise sincerely to our customers for any concern or confusion this may have caused."