Rival gangs fight during Whakatane funeral

NZ Newswire
14/01/2017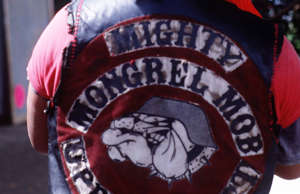 © Getty Images Mongrel Mob members taking part in a funeral procession in Whakatane have clashed with gang rivals from Black Power. Rival gang members have fought with weapons during a funeral motorcade in Whakatane.
Police say they received multiple reports from the public at around 8.40pm on Friday of clashes between Mongrel Mob and Black Power members.
The fights broke out near the intersection of Cleary Avenue and Awatapu Drive as up to 15 vehicles took part in a funeral motorcade for a Mongrel Mob member who died in Kawerau earlier in the day.
Police say they also received a report a Black Power member had been struck by a vehicle taking part in the motorcade.
However, no gang members have gone to hospital emergency rooms with injuries or laid an official complaint, police say.