Road charges `not about revenue': Bridges

NZ Newswire
22/06/2016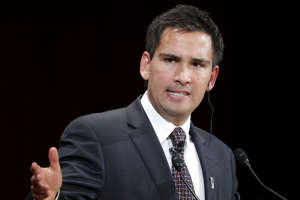 The government is denying charging Auckland's motorists to use roads would be a revenue-gathering exercise.
Transport Minister Simon Bridges says it's about reducing congestion in a city with a population that's expected to grow by 700,000 over the next 30 years.
The government and Auckland Council have agreed road charges will be an important part of a long-term plan to develop the transport network.
They issued a joint report on Tuesday which said while ongoing investment in new road and public transport projects would clearly be needed, greater use of technology and in the longer term directly charging for road use would also be part of the toolkit.
Up to now the government hasn't been keen on road tolls but it appears to have come around to the council's way of thinking, and Mayor Len Brown has welcomed the agreement.
No decisions have been made and charging motorists - the government calls it "road pricing" - is still a long way off.
Mr Bridges say it doesn't necessarily mean toll gates on roads.
Motorists could be detected by satellite and charged automatically according to their time and location in the network, he told RNZ on Wednesday.
"This isn't about revenue," he said.
"This is about behavioural change first and foremost ... you need to find new things to deal with the growth Auckland is seeing, you can't just keep adding lanes to motorways."
Labour is accusing the government of planning to slap a new tax on Aucklanders.
"National has allowed the gridlock on Auckland's roads to get steadily worse over the past eight years, leaving Aucklanders to sweat it out daily in traffic jams," he said.
"Now they want to make them pay for the pleasure."
ACT leader David Seymour backs congestion charges and says the government should "just get on with it".
But his proviso is that it's financially neutral - revenue gained from charges should be offset by cuts in petrol tax or rates.
"We can't keep adding cars year after year ... peak hour charges are a smart way of managing congestion," he said.
The Greens say public transport alternatives must be provided before congestion charges are put in place.