Road safety message from police

NZ Newswire
15/07/2016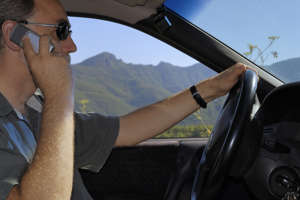 On one road in one week police spotted 49 drivers using mobile phones and eight not wearing seatbelts.
It was Turret Rd in Tauranga.
Police released the data along with a safety message and reminder of penalties.
No notification, text or call is worth dying for, says acting Sergeant Aaron Williams of the western Bay of Plenty road safety team.
Those using a mobile phone while driving should expect to be stopped and be slapped with a $80 infringement fee and 20 demerit points.
Any driver who earns a 100 or more demerit points in two years will have their licence suspended for three months.
On the issue of wearing seatbelts, police say between January and March, 41 per cent of vehicle occupants killed were unrestrained.
This translates to 28 people whose deaths may have been prevented.