Robber chased from Taranaki fuel station

NZ Newswire
13/01/2017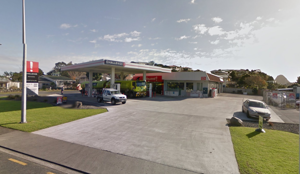 A service station attendant has been threatened with a knife in an unsuccessful robbery in Taranaki.
The robber demanded cash from the attendant at the Challenge Spotswood Service Station just after 6am on Friday but fled after an altercation.
The attendant chased the offender, who was wearing a dark hoodie, white gloves and carrying a blue duffel bag, from the scene through Spotswood College.
Detective Senior Sergeant Mike Aro praised the attendant's bravery but urged others to prioritise their safety.
"In this instance the attendant was able to provide police with a positive line of inquiry to identify the offender, while still avoiding harm," he said.
"However we'd remind anyone subject to an incident of this nature to seek safety and to call police immediately."