Rocket Lab gets investment boost

NZ Newswire
21/03/2017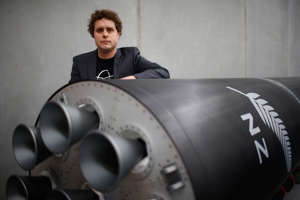 Privately owned Rocket Lab, a New Zealand- and Los Angeles-based startup poised to begin small satellite launch services this year, has closed a financing round of $US75 million ($NZ106m), company officials say.
Data Collective, a venture capital fund based in San Francisco, led the round, with additional investment from Promus Ventures, an undisclosed investor, and existing investors Bessemer Venture Partners, Khosla Ventures and K1W1, said Rocket Lab founder and chief executive Peter Beck.
The money will be used to expand manufacturing facilities in California and New Zealand for Rocket Lab's small launch vehicle, known as Electron. The booster is designed to put satellites weighing about 150kg into orbits a few hundreds kilometres above Earth.
The liquid-fueled Rocket Labs booster features 3-D-printed engines and battery-operated electric motors. It is designed to be manufactured at a rate of one per week and sell for about $US5m per flight, Mr Beck said.
The first of three Electron test flights is expected within the next few weeks from a newly built commercial spaceport in New Zealand. Commercial flights are slated to follow in the second half of the year.
Filings with the Federal Communications Commission show "massive growth in the number of systems that have put their marker down to say 'We're interested'," said Carissa Bryce Christensen, chief executive of Bryce Space and Technology, a Washington D.C.-area consultancy.
If all the projects came to fruition, some 12,000 small satellites would be launched in the next 10 years.
"Of course, nowhere near that is going to happen," but the number is an indication of the market's potential, she said.
Rocket Lab is among about 30 companies and agencies worldwide developing small satellite launchers. The company said in a statement it has now received $US148m in funding and is valued in excess of $US1 billion.
Rocket Lab's customers include NASA, Planet and startups Spire and Moon Express.