Rope failure behind fisherman's death

NZ Newswire
9/11/2016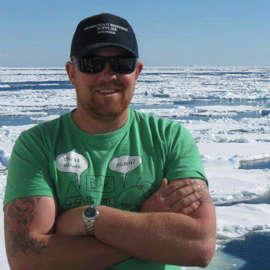 A Nelson fisherman was killed instantly after a worn and weakened rope being used to help haul aboard a net full of tuna in the Pacific Ocean broke and struck him in the head.
A probe into the death of 27-year-old Leighton Muir on board the Talley's vessel Captain MJ Souza in August 2014 found the rope broke because it was deteriorated and had been weakened by a knot used to attach it to the net.
The rope, a safety choker line, had been used after another rope sling securing the net to the vessel fishing off the Kiribati Islands broke.
The Transport Accident Investigation Commission also found the replacement rope may not have met its expected breaking load.
The Capt MJ Souza is a "super seiner", which catches tuna in both the New Zealand waters and the western and central Pacific, and the commission said while the boat had good guidelines for the management and use of ropes they were not being adequately followed by the skipper, crew or shore management.
It said the boat had moved the location of the safety choker line to reduce the risk of it striking crew members if it failed, a rope register had been launched, a safety audit would be carried out later this year and the hazard register updated.
The commission said knots in ropes would reduce its strength and that should be taken into account when using them and mariners were advised to carefully check ropes for signs of fatigue.