Rotorua brother guilty of attempted murder

NZ Newswire
12/07/2016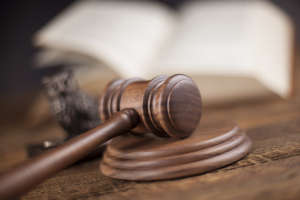 A Rotorua man has been found guilty of trying to murder his younger brother by stabbing him in the head.
A jury in the High Court at Rotorua took two-and-a-half hours to find Nathan Simon, 41, guilty of the attempted murder of Darcy Simon, 34, in August last year.
The verdict was met with weeping in the public gallery and a woman called out that she loved him.
Earlier on Tuesday, the court was told Nathan Simon suspected his younger brother of having a relationship with his partner.
He had smashed two doors to get to his brother's bedroom where he'd stabbed him in the face and head so hard the blade remained embedded when the handle broke off.
Darcy Simon's young daughter had seen her father stagger out of a bedroom with the knife in his skull, grabbing a machete to ward off her uncle.
Seizing another knife the older Simon had chased the younger outside yelling "die, motherf***er" while a neighbour had heard the words "I killed your arse".
Nathan Simon had argued the evidence against him was questionable and it wasn't his intention to kill his brother but confront him and his partner who'd left him that night.
Following the guilty verdict Justice Sarah Katz remanded the older Simon in custody for sentencing in Hamilton in October.
She ordered a pres-sentence report and a psychiatric report into whether or not he was in a methamphetamine-induced psychosis at the time.
A cultural report was also requested.