Ryman board seeks pay rise

NZ Newswire
24/06/2016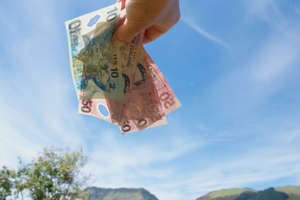 Ryman Healthcare's board will ask shareholders to sign off on a 9 per cent pay rise for directors as they cope with an increasingly larger retirement village operator.
Shareholders will vote on July 27 at Ryman's annual meeting in Whangarei on whether to lift the pool for directors' fees to $910,000 from $835,000, the notice of meeting says.
The board last sought an increase in pay in 2014 when the fee pool was raised to $730,000 from $670,000 and was automatically bumped up further to cover the expansion of the board to eight directors.
"The increase in the fee pool reflects the increased level of governance responsibilities directors are required to perform as the company grows with operations in New Zealand and Australia," the notice said.
"The adjustment also reflects movements in the market for directors' fees."
Ryman posted yet another record profit in 2016, rounding out 14 years of earnings growth for the country's biggest retirement village operator.
The company has been expanding in Australia, which will likely drive property development between 2018 and 2021.
The Christchurch-based company's board drew on about $820,000 of the current fee pool. The proposed increase would lift chairman David Kerr's fees to $207,000 from $190,000, while base fees for other directors would rise to $103,000 with a further $16,500 paid to the chairs of each committee.
Other resolutions Ryman shareholders will vote on include re-electing Kerr co-founder Kevin Hickman, and Australian-based George Savvides to the board.
Ryman shares rose 1.8 per cent to $9.10 and have gained 5.2 per cent so far this year.