Sally Field to return to Broadway

Associated Press
7/06/2016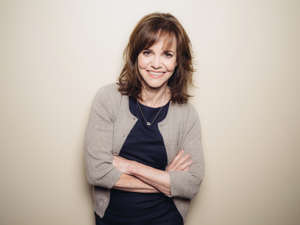 Oscar winner Sally Field will return to Broadway this year in a revival of The Glass Menagerie, playing a part she has tackled before but never managed to shake.
Field will play Amanda Wingfield, the faded Southern belle at the heart of the Tennessee Williams play. She played the same part in 2004 at the Kennedy Center but said that run felt too short.
"Amanda is such the quintessential character I'd love to know, to be able to really feel like I owned her in some way," Field said.
"I have always felt like I didn't really get enough of that at all."
The revival will be directed by Tony Award winner Sam Gold (Fun Home) and co-star two-time Tony Award winning actor and director Joe Mantello, playing Wingfield's son, along with Finn Wittrock and Madison Ferris. Scott Rudin is producing.
Field won Academy Awards for Norma Rae and Places in the Heart and was Oscar nominated for her Mary Todd in Steven Spielberg's Lincoln. She also spent five seasons in ABC's Brothers and Sisters, winning an Emmy in its first season. Her latest film is Hello, My Name Is Doris.
The new The Glass Menagerie will play the Golden Theatre, beginning on February 14, with an official opening night set for March 23.