S&P; downgrades Kiwibank

NZ Newswire
1/03/2017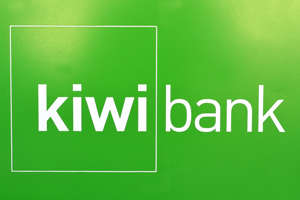 © 668929/Shutterstock Kiwibank banner S&P Global Ratings downgraded Kiwibank's long-term issuer credit rating to A from A+ after the bank's unconditional guarantee from majority owner New Zealand Post expired.
The agency also affirmed its short-term issuer credit rating of A-1 and the A+ rating on the outstanding long-term debt issued by Kiwibank during the guarantee period.
"Our long-term issuer credit rating on Kiwibank now incorporates three notches of uplift above the bank's stand-alone credit profile. Previously, we incorporated a four-notch uplift above the bank's SACP resulting from the guarantee from NZ Post," said S&P credit analyst Andrew Mayes.
"The current rating reflects our assessment that the bank is highly likely to receive extraordinary support from the New Zealand government, if needed. This is because we consider that Kiwibank plays an important role to the New Zealand government and that the bank has a very strong link to the government as a result of its indirect ownership by the government."
S&P's outlook for Kiwibank is stable, reflecting its expectation the bank will retain its focus on relatively lower-risk residential lending while maintaining its risk-adjusted capital ratio above 10 per cent.
NZ Post sold 47 per cent of its Kiwibank stake for $493.5 million in October 2016, which it used to repay $180m of debt and make a $100m dividend payment to the Crown.
The New Zealand Superannuation Fund now owns 25 per cent of Kiwibank, and ACC owns 22 per cent.
Mr Mayes said S&P would likely raise the ratings over the next two years if it believes Kiwibank has largely overcome the operational risks associated with its core banking replacement project and its risk or growth appetite does not become significantly more aggressive, particularly in light of its new shareholders.