Satchell ready to challenge for Ferns spot

NZ Newswire
1/06/2016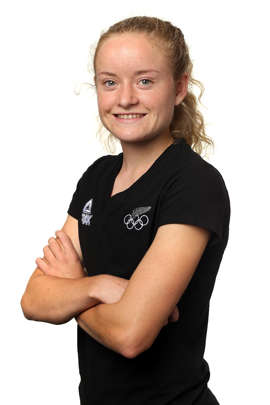 © Hannah Peters / Getty Images Paige Satchell

Teenage winger Paige Satchell's eye is on the Rio Olympics long-term, but first up she wants to make the Football Ferns team to play Australia this weekend.
The 18-year-old relocated to Auckland earlier this year in a bid to challenge for a spot in the New Zealand Olympic squad as well as the national under-20 team to contest the women's World Cup in Papua New Guinea.
"Moving to Auckland this year has helped me to develop more as a player, and focus more on trainings and games - it's easier to balance school work and travel," she said.
Football Ferns coach Tony Readings said Satchell and fellow new cap Jane Barnett have earned their places in the national squad after impressing in Auckland training camps.
"The girls in Auckland have been training hard, they've had opportunities to press their way in and that just shows in Jane and Paige being picked," he said.
World No.16 New Zealand meet fifth-ranked Australia on Saturday in Ballarat, with the second international scheduled three days later in Melbourne.
Readings says the tour is particularly important for finalising the 18 players which will represent New Zealand at Rio.
"The players know they have to fight, and that's great for them because the players constantly need to be pushed and tested," he said.
"Once you've got that depth in the squad, you get pushed to new levels. That is what the best teams in the world have and we are starting to get that now."