Savea returns a different man: Hansen

NZ Newswire
23/06/2016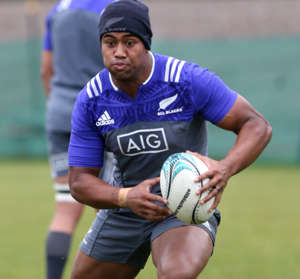 © Dianne Manson/Getty Images Julian Savea of the All Blacks runs with the ball during a New Zealand All Blacks training session on June 21, 2016 in Dunedin, New Zealand The All Blacks are warning Wales to prepare for a refreshed and motivated Julian Savea in the third Test at Dunedin.
Savea's axing lasted just one game, with coach Steve Hansen hoping the powerhouse winger's absence from last week's second Test in his home town Wellington would serve a purpose.
There was method in Hansen's decision to drop one of New Zealand's most devastating attackers following a patchy first Test showing in Auckland.
"He's a different man to what we got when we first came into camp so I'm confident we'll get a better performance than we got last time," Hansen said.
"Will we get the top drawer one? Who knows. But if we do, it will be pretty special."
Savea's early efforts at All Blacks training followed poor form for parts of the Hurricanes' Super Rugby campaign.
Hansen attributed the slump to a mental rut rather than any permanent form loss.
Having previously compared Savea to the late Jonah Lomu, Hansen the winger's selection for the Rugby Championship starting in August wasn't in doubt.
"You don't go from being one of the greatest wings in the world to not being good enough to make the team," he said.
"Until Saturday comes, we can't know totally but I'm pretty confident we'll get something out of him."
The scorer of 39 tries in 42 Tests, Savea returns on the left wing in place of Waisake Naholo, who has notched four from five.
Naholo will cover wing and, surprisingly, centre. He hasn't worn the No.13 with any consistency since college but Hansen believes the Fijian-born flyer is capable of filling the role.