Scot eyes NZ cyclist's round-world record

NZ Newswire
3/04/2017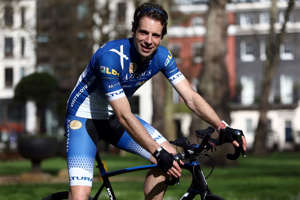 © Neil Hall/ Reuters Mark Beaumont A British endurance athlete is targeting New Zealander Andrew Nicholson's record for circumnavigating the world by bicycle.
Scotsman Mark Beaumont leaves on Tuesday for a 15-day training ride around the coastline of Britain in preparation for his attempt starting in Paris on July 2.
Beaumont plans not only to eclipse Nicholson's 123-day record; he wants to shatter it by going "around the world in 80 days".
The third of the five legs of his journey will take him from Invercargill to Auckland.
Nicholson, a former Olympic speed skater from Dunedin, set the record between August and December 2015, pedalling 29,179km at an average of 236km a day.