Scott profit up 26pc, robotics drive sales

NZ Newswire
12/10/2017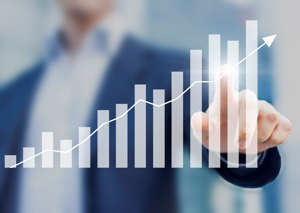 © Getty Images/NicoElNino Scott profit up 26pc, robotics drive sales Scott Technology boosted annual profit 26 per cent as the growing demand for productivity gains through automation and robotics stoked demand for the manufacturer's industrial systems.
Net profit rose to $10.3 million in the 12 months ended August 31 from $8.1m a year earlier, the Dunedin-based company said in a statement.
Revenue rose 18 per cent to $132.6m as Scott Technology benefited from the full annual contribution from its German facility.
"In many markets there is a shortage of suitable workers and introducing automation and robotics is high on the agenda for most of our customers, although many are struggling with how and when to implement," chair Stuart McLauchlan and chief executive Chris Hopkins said.
"The key challenge for Scott is to help guide our customers through the growing number of technologies and options now available."
In June, the company bought Dunedin engineering firm DC Ross out of receivership and said it planned to expand its facilities to support its growth aspirations.
Last year Scott Technologies brought in $41m of new capital after Brazilian meat processor JBS took a 50.1 per cent stake, some existing shareholders sold down, and others took up their entitlements under the associated rights issue.
The company on Thursday said it was looking for "suitable acquisitions" and expanding facilities at a number of locations, with forward project work of 10 months and a pipeline of sales prospects leaving it "well positioned for further growth".
The board declared a final dividend of 6 cents per share, payable on November 28.
Scott Technology shares rose 0.7 per cent to $3.12.