Sea lion shot, killed on Otago Peninsula

NZ Newswire
7/11/2016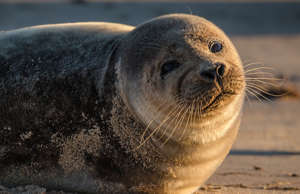 A sea lion pup has been shot and killed on the Otago Peninsula, sparking an investigation into who is responsible.
The species is critically endangered and the body of the 11-month-old female, who had been named Rua, was found on a beach near Portobello on Saturday.
It had a puncture wound consistent with a bullet hole and also a deep cut, the Department of Conservation says.
A necropsy is being carried out by experts at Massey University in Palmerston North.
"The brutal senseless shooting of a defenceless threatened native animal is a tragedy," said DOC coastal Otago operations manager Annie Wallace.
Rua was one of only 11 sea lion pups born on the peninsula last summer and the impact of its death could not be underestimated, she said.
There are believed to be 10,000 New Zealand sea lions left living around Otago, Southland and the Subantarctic Islands.
Police are investigating Rua's death.
New Zealand Sea Lion Trust trustee Amelia Saxby says the killing fills them with horror and shame.
"We hope those who carried out this reprehensible act are found and face the harshest penalty. We hope anyone who has information will come forward."
The penalties for injuring or killing sea lions includes up to five years' imprisonment and a fine of up to $250,000, depending on which Act is applied.