Search called off for missing fisherman

NZ Newswire
30/11/2016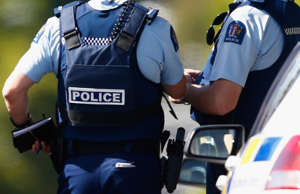 © Getty Images The one man still missing from capsized charter vessel Francie is presumed dead as rescuers call off their air and land search. A search for the last man unaccounted for after the capsize of the charter fishing vessel Francie in Kaipara Harbour has been called off.
The bodies of seven men killed when the 12-metre launch sank trying to cross the bar at the harbour's entrance on Saturday have been recovered. Three others survived the sinking.
Authorities said they have no new search leads and presume 56-year-year-old Taulagi Afamasaga has died, with experts saying it is not possible to survive for so long in the water.
The search and rescue mission would formally conclude at midday on Thursday.
Inspector Mark Fergus said the decision had not been made lightly and was subject to an independent review to ensure all search options had been exhausted.
It comes after the police Eagle helicopter on Wednesday night unsuccessfully continued its aerial hunt for Mr Afamasaga, running a sweep of the coastline around Kaipara Harbour.
Earlier in the week, rescue teams had also combed the shoreline on quad bikes.
However, authorities still hoped to find the Francie boat from which the men went missing.
"Based on our investigations over the past few days, we believe we have narrowed down the area that the capsize occurred," Insp Fergus said.
"We intend to conduct aerial searches, and subject to weather conditions, possibly some underwater or sub-surface searching."
But he said the operation would be difficult because the tides, currents and sea conditions in the area where the Francie capsized are notoriously difficult.