Search continues for teen in Whitianga

NZ Newswire
27/09/2016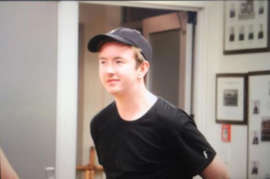 Divers will scour waterways around Whitianga as a search for an Auckland teen missing for more than three days resumes.
The police dive squad will comb areas around the town on the Coromandel Peninsula with the help of surf lifesavers in the hunt for 19-year-old Lucas Cochrane.
He was last seen at a function at Whitianga Fire Station late on Saturday night.
A land search by a team of 15 LandSAR members in the inner township will also be carried out.
Police said on Tuesday they had no leads into his disappearance which they have been told is "completely out of character".
Farms, small pockets of bush, roadways and waterways had been searched without success to date.