Search on for country's top office dog

NZ Newswire
25/07/2016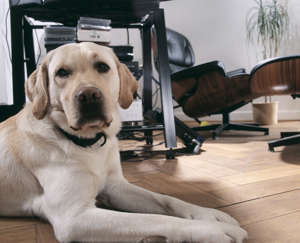 © Getty Images Workplaces across the country have gone to the dogs, in a bid to find the best office canine visitor.
The search for 2016's Top Office Dog is on, with companies encouraged to submit a picture of their best four-legged friend for judging.
More than half of Kiwi companies regularly have canine visitors, according to a survey by recruitment agency Frog Recruitment, which has organised the competition.
The practice is more common in smaller companies and creative industries such as advertising and media.
But it's not all a dog's breakfast - one company surveyed said cats were welcome, with two regularly staying for the day.
Director Jane Kennelly says having dogs in the work environment can buffer workday stress for both the owners and their colleagues.
"There is definitely an increasing `cool factor' of having a dog in the office," she said.
The competition is open until August 10, with judging by Frog Recruitment and Animates.
To enter, companies must upload a picture of their workplace dog, business name and reason for nomination using the hashtag #nztopdog to Frog Recruitment on Instagram.
Last year's winner was `Whisky', who spends his days in Contact Energy's Wellington office.