Seclusion law closer as new claim arises

NZ Newswire
29/11/2016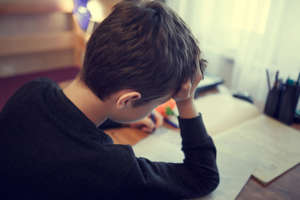 © sakkmesterke/iStock/Getty Images Seclusion rooms set to be banned More allegations of vulnerable children being abused and left in seclusion at school have arisen on the day Education Minister Hekia Parata revealed seclusions rooms were one step closer to becoming illegal.
Ms Parata formally asked the Education Select Committee to consider legislation changes that would prohibit seclusion in schools and early childhood education services.
But the news was tempered by allegations of abuse at Dunedin's Sara Cohen School, which caters for students with special needs.
One staff member has quit and another has been suspended after the allegations came to light, including reports children were put in a windowless seclusion room, force-fed and were hit, sat on and pinched.
The claims are being investigated by the Ministry of Education, police and an independent investigator.
Ms Parata says she has been advised there are no schools now using seclusion, but law changes are necessary to show the practice is not acceptable.
"As a result of the action we have taken, a small proportion that were still using seclusion have ceased the practice and are now being supported to use better techniques to manage some very extreme and challenging behaviour of a small number of students," she said.
The Human Rights Commission responded to the latest round of allegations with extreme concern.
"Abuse has no place in any New Zealand school. Students with special needs who are unable to communicate what has happened to their caregivers are particularly vulnerable and need our protection," Disability Commissioner Paul Gibson said.
The government was forced to take action on schools using seclusion earlier this year after the investigation of a claim an autistic boy were detained in a room at Miramar Central School.
It later emerged other children had been detained in that room and at other schools across New Zealand.