Secondary schools reopen in Havelock North

NZ Newswire
17/08/2016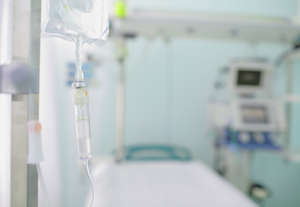 © Getty Images Secondary schools in Havelock North are set to reopen on Thursday but only for students who have been free of symptoms of gastric illness for the past 48 hours.
Any students in class who show signs of diarrhoea, vomiting, abdominal pain or nausea should be isolated until they can be sent home, the Hawkes Bay District Health Board says.
The decision to reopen follows a meeting school communities had with health officials, council officers, school board members and principals.
However, primary schools will stay closed until Monday, because of the ability of young children to adhere to the required hygiene standards.
Schools were shut in the wake of the gastro outbreak in the township, with testing picking up campylobacter in the water supply.
A household survey on Tuesday night indicated an estimated 3348 individuals from 2409 household were likely to have been hit by the bug.
The DHB says reported cases are getting fewer and the number of people in hospital fell from 17 to 13 during Wednesday.
However, people should continue to boil for one minute any water they use for drinking, preparing food or brushing their teeth.
They should also remain vigilant about washing their hands to prevent any continued spread of the bug.
DHB chief executive Kevin Snee rejected criticism that the board delayed in acting and passing on information about the outbreak.
He outlined the sequence of events on the key day, Friday, and said the formal notification of water contamination that night was 24 hours ahead of the schedule mandated by law.