Secret Is Working On A Private Chat Feature

TechCrunch
6/05/2014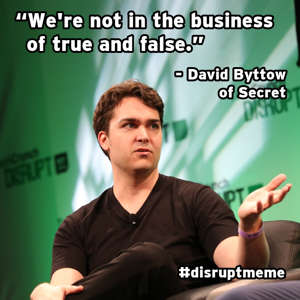 Anonyfish has been the only way to move a conversation offline or somewhere with real names. But Secret plans to release its own native private chat feature, founders David Bytow and Chrys Bader-Wechseler confirmed today on stage at TechCrunch Disrupt NY.
"We're working on it and we ultimately we want to facilitate human connection. You should be able to take [conversations] offline. I think Anonyfish has shown that" Bader-Wechseler said. . You create a handle, and can then give that out around the web and anyone can message you if they have it. Then it's up to you to if you want to reveal your true identity.
The Secret founders realized how important this feature was, and so they're building their own version of it inside Secret. It will let people exchange personal information privately so they can connect elsewhere.
We'll have more details shortly