Senior All Whites take precedence: Lewis

NZ Newswire
29/05/2017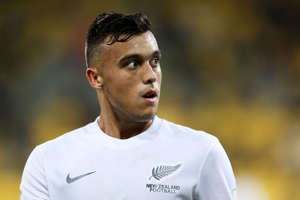 Midfielder Clayton Lewis admits it was a wrench to leave the Junior All Whites at a crucial stage of the under-20 World Cup to join the senior national team.
National under-20 captain Lewis has linked the All Whites in Belfast, along with junior team-mate and defender Dane Ingham, ahead of the friendly against Northern Ireland on Saturday (NZT).
The match falls 24 hours after the Junior All Whites face the United States at the FIFA age group tournament in South Korea, having qualified for the round of 16 knockout stage.
Lewis said even though captaining the under-20s was among the proudest moments of his career, he had little hesitation when All Whites coach Anthony Hudson came calling.
The match in Belfast is the first of three build-up matches ahead of the Confederations Cup in Russia.
"It was quite hard for me but this is the most important job at the moment so I am glad to be here in Belfast," Lewis said.
"We know how important this build up is. I respect Anthony's call. He wants all of the team together because we know we don't have too much time."
Energetic Auckland City FC midfielder Lewis, who has played eight internationals for New Zealand since making his debut against South Korea in 2015, has become an important player in Hudson's team.
The 19-year-old expects world No.26 Northern Ireland will present a challenge similar to what they expect to face in the opening game of the Confederations Cup against Russia.
"They love playing attacking football. They have a good bunch of players who play in the Premier League and they are good off set-pieces as well.
"We know what they are going to be like. But if we play the way we know we can then we know we can do something."
The All Whites' first training session in Belfast was in wet and overcast conditions at the match venue, Windsor Park.