Sequoia Backs Simplisafe In A Play For The Home Security Market

TechCrunch
22/04/2014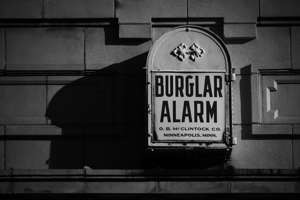 l has made a minority investment in the do-it-yourself home security company in a play on the home security and automation market, TechCrunch has learned.
The investment from Sequoia came on the heels of , which showed just how lucrative the home market can be. That deal netted a healthy return for investors, including , , , , and Google's own .
The Nest acquisition also marked the first push by a large tech company to open a gateway into home automation. Investors think it probably won't be the last.
Even before Nest showed the corporate appetite for home automation — including thermostat controls for heating and cooling, home security, and other types of remote monitoring and management — investors had begun backing a slew of startups tackling the problem.
This embed is invalid " />
Now Sequoia has a portfolio company of its own to tackle the market.
The firm invested in after an intense bidding war through a process that was handled by the investment bank , according to multiple sources with knowledge of the investment. Sequoia declined to comment for this article.
Simplisafe's out-of-the-box home security system, and is already installed in thousands of homes.
While Simplisafe has gotten a huge boost with its new Sequoia financing, it's not the only entrant that's attracted big-name venture capital. Earlier this year Khosla Ventures invested $10 million in Canary, another high-concept, well-designed security system. And capital from investors keeps coming, according to data from .
This embed is invalid " />
Some investors may have placed early bets, but the market for do-it-yourself home security and automation is still wide open, and new opportunities to back privately held companies that haven't yet raised any institutional investment abound.
For instance, the Chicago-based company  has completed a successful Kickstarter campaign;  offers a panoply of automated security technologies for the home; and also has new security and safety technologies for homeowners and apartment dwellers who would have more comfort if they were staying in a place more castle than home.
"There's a bunch of investments in the space," says Lemnos Labs founder Jeremy Conrad. "The fact is that everybody is looking at ADT and how they pull down a couple of billion dollars in revenue for a service that hasn't changed in twenty years. It's very similar to how Nest went after Honeywell in the thermostat space."