Serco slammed in critical Mt Eden report

NZ Newswire
5/10/2016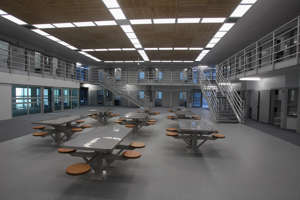 Fight clubs were weekly affairs at Mount Eden prison, guards sometimes played pool instead of watching inmates and some serious assaults weren't even reported, according to a highly critical report into private operator Serco's running of the jail.
The report into "fight clubs" and contraband into the prison was ordered last year after footage of organised brawls at the prison became public, eventually prompting the government to take back the running of prison from British company Serco.
Among the findings, the report from the Chief Inspector of Corrections, says fight clubs were regular affairs, sometimes weekly, and there wasn't enough supervision of inmates.
Guards were at times found to be playing pool or table tennis instead and some prison areas went more than two hours without being watched due to rostering shortages.
The inspector also found some prisoners went as long as five weeks without being allowed to talk to lawyers, weren't given proper medical checks and that food was kept in unsanitary conditions.
The investigation found at least two serious assaults had gone unreported or were reported as "accidents" by Serco, and that guards were helping prisoners get access to cellphones and other contraband.
It made 21 recommendations, calling for major changes to staffing and procedures at the prison.
Despite losing an legal challenge to halt the report this year, Serco on Thursday said it accepted all its recommendations.
"In 2015 certain important areas of service delivery fell below levels which our customer, the Department of Corrections, the Minister of Corrections and the people of New Zealand had a right to expect, and for that, we are truly sorry," Serco's Asia Pacific chief Mark Irwin said.
Corrections Minister Judith Collins said she was confident that lessons have been learnt by all parties over the events at the prison.
A second simultaneous report into eight prisons run by Corrections found no evidence of fight clubs and that supervision was adequate at those facilities - although prisoners were still gaining access to phones.
Serco took over the management of the Mount Eden remand prison in 2011, after winning a $300 million, 10-year contract.
The government stepped in to run the prison last July and didn't renew Serco's contract in December.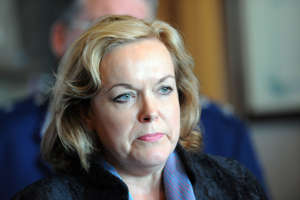 Corrections' Chief Inspector has just released a long-await and highly-critical report into "fight clubs" and other issues at privately-run Mount Eden Corrections Facility. So what does it say and why was it necessary?
WHY WAS THERE AN INVESTIGATION?
* In July 2015 footage came out of organised fighting at Mount Eden prison - which had been run by private company Serco since 2011
* A month later, a full investigation into the allegations was ordered * Serco has since paid Corrections $8 million after the government had to "step in" and take over the prison
WHAT'S THE VERDICT?
* "Fight clubs" were sometimes weekly and prisoners said they had to take part or be beaten by gangs
* Serco sometimes reported serious assaults as accidents or not at all
* Some prisoners were denied calls to lawyers for up to five weeks and medical assessments weren't carried out properly
* Staff were giving inmates cellphones and there was a lack of checks for contraband
* There was no evidence of "dropping" - the practice of pushing inmates off balconies
* Available staff numbers were overstated and sometimes units had no guards for periods of more than two hours - and sometimes the guards were playing table tennis or pool instead of supervising * Food storage was unsanitary
WHAT WILL CHANGE?
* 21 recommendations have been made
* They include urgent changes to staffing and a whole raft of procedures about how prisoners are looked after and incidents reported
* Serco was given the report in January and says it accepts all the changes
OTHER PRISONS
* A second part of the report looked into eight prisons run by the Corrections Department * Eight recommendations were made for the prisons, including making incident reporting more user friendly, improving access to exercise equipment, improving tracking of gangs. Four recommendations were redacted
* No evidence of fight clubs was found and supervision was considered good
* Although cellphones were also found on inmates at these prisons, the systems for finding them were deemed effective