Seven Sharp 'herb thief' item unfair: BSA

NZ Newswire
24/04/2017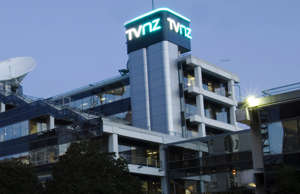 A complaint against TVNZ over a Seven Sharp item that implied a woman at a local market may have been involved in stealing herbs has been upheld by the Broadcasting Standards Authority.
The authority, which agreed that the item was unfair and inaccurate, says the broadcaster should have issued an apology to the woman, Shunfang Shen.
In the item, two local residents searching for a man they believed was stealing their herbs visited a market and spoke to Mrs Shen, who was selling herbs.
"The item implied that Mrs Shen may have been involved in the theft, which was not the case," the authority said.
"It was clear from the item that Mrs Shen did not speak English and could not respond to the reporter's questions or defend herself."
TVNZ later broadcast a correction saying it did not intend to suggest that Mrs Shen was the "herb thief".
The authority acknowledged the correction, but considered the broadcaster should have also issued an apology to Mrs Shen.
It found that the item had the potential to negatively affect Mrs Shen's livelihood, dignity and reputation, particularly in her local Chinese community.
While TVNZ argued that the item was intended to be "light-hearted", the authority said principles of fair treatment still applied.