Shaken by the quake? Talk to Eric

NZ Newswire
30/11/2016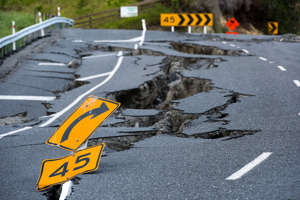 Those in the capital who were shaken by the November 14 earthquake and aftershocks now have a go-to guy in the form of Eric.
The Earthquake Recovery Information Centre (Eric) will be based at Lambton Quay from December 5 to help pull together agencies to help people who've been affected by the quake, including businesses.
This information centre will be in the Public Trust building, and hopes to bring information and advice on support packages, insurance, earthquake preparedness, business and employment support, and health and welfare to one place.
One of the frustrations for people after the Christchurch earthquake was having to go to multiple agencies to get advice and help, says Wellington City Council recovery manager, Mike Mendonca.
"Having all the key agencies and experts in one place will help businesses and individuals deal with post-quake issues quickly and more easily.
"People affected by the quake are already carrying some stress and we need to help them through this period."