Shearer tipped for UN role in South Sudan

NZ Newswire
7/12/2016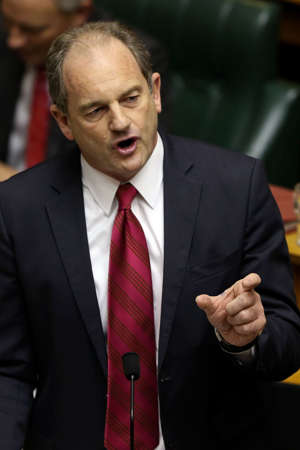 Former Labour leader David Shearer could soon be leaving parliament to head the United Nations' mission in war-torn South Sudan, according to a report.
The Mt Albert MP's name has been put forward to the UN Security Council by outgoing Secretary-General Ban Ki Moon and could be approved within two days, the New Zealand Herald reports.
Mr Shearer, 59, wasn't quoted but Foreign Minister Murray McCully, while noting it still had to be confirmed, says his opponent had the government's support.
"It is a big feather in his cap," he told the paper.
"This is the toughest peace-keeping assignment on the planet."
South Sudan became a country in 2011. A civil war between 2013 and 2015 displaced 2.2 million people and the violence has continued since.
Mr Shearer has worked for the UN in danger zones before.
Before entering politics he ran large-scale humanitarian operations in areas such as Iraq, West Bank and Gaza, Afghanistan, Somalia and Rwanda.
He returned to New Zealand in 2009 and won the Mt Albert by-election when it was vacated by Helen Clark.
Mr Shearer led the Labour Party for 20 months from the end of 2011 before being rolled by David Cunliffe.
His departure would mean a by-election in his Auckland electorate where he won nearly 59 per cent of the vote but National won the party vote in 2014.