Shewan rejects Little's claims

NZ Newswire
13/04/2016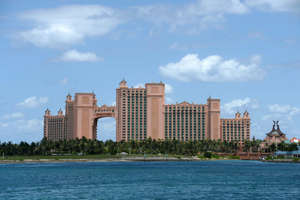 © Kirby Lee/USA TODAY Sports Nassau, Bahamas; General view of the Atlantis Paradise Island Resort John Shewan, the tax expert appointed to review New Zealand's foreign trust laws, has flatly rejected a claim that he advised the Bahamas government on ways to protect that country's tax haven status.

The claim was made by Labour leader Andrew Little, who is attacking Prime Minister John Key for appointing Mr Shewan.
In parliament on Wednesday, Mr Little asked Mr Key: "Does he not see that there is a fundamental problem with appointing a person to review our foreign trust laws who has advised a government on how to protect its tax haven status?"
Mr Little said Mr Shewan, and former Reserve Bank governor Don Brash, were asked to go to the Bahamas by Mr Key.
Mr Shewan said that was correct, and the reason was that the prime minister of the Bahamas had asked Mr Key for assistance because his government was having problems introducing VAT (value-added tax, the same thing as GST).
"The allegation by Mr Little I take very seriously, because the assertion is that we made recommendations to protect the Bahamas' status of a tax haven and that is 100 per cent incorrect, totally wrong," Mr Shewan told RNZ's Checkpoint programme.
"For that statement to be made, without any consultation, is to me quite alarming.
"It's a complete red herring, and very disappointing."
Mr Shewan also rejected claims by Mr Little that he and Dr Brash had recommended that the Bahamas should protect its offshore services industry by zero-rating it for VAT.
He said the legislation had been drafted when they arrived, and they recommended extending the zero rating to domestic services.
Earlier on Wednesday Mr Little told reporters his information about the visit came from a local newspaper report, which he later tabled in parliament.