Shorten moots using NZ for resettlement

NZ Newswire
27/06/2016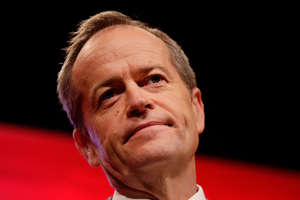 Australian Labor leader Bill Shorten isn't ruling out using New Zealand to resettle refugees currently being held in offshore processing centres on Nauru and Manus Island.
Mr Shorten said Australia needs to look at resettlement options "throughout the region".
Asked specifically about using New Zealand, Mr Shorten wouldn't rule it out.
"It's a resettlement nation," he told ABC's Four Corners.
New Zealand has a long-standing offer - that has never been taken up - to resettle 150 refugees a year from Australia's offshore processing centres.
The resettlement deal was brokered between Prime Minister John Key and his then-Australian counterpart Julia Gillard back in 2013.
Mr Key remains willing to take refugees from Australia under that deal.
"We've had an emphasis on taking refugees from the region anyway," he told reporters on Tuesday.
"In the instance that Australia decided to want to invoke that, I'm sure we'd allow that to happen, but at this stage that hasn't been something that the Australian government's wanted to take up."
Australian prime minister Malcolm Turnbull said earlier this year it was unlikely to take up the offer.
Australia goes to the polls on Saturday.