Sir Ngatata Love's appeal dismissed

NZ Newswire
25/06/2017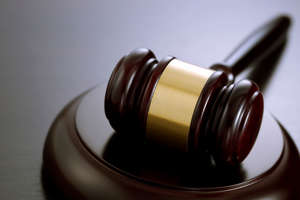 © Getty Images Sir Ngatata Love's appeal against his conviction and sentence for a $1.7 million fraud involving a Wellington property development has been dismissed by the Court of Appeal.
He was found guilty in September of obtaining property by deception.
The 79-year-old is serving a two-and-a-half year prison sentence and was denied bail in November.
Although Love suffers from dementia and a heart condition, it was deemed at the time he showed no remorse for his actions.
In the decision from the Court of Appeal, released on Monday, Justice Rhys Harrison said although Love claimed he was "wrongly found fit to stand trial", an appeal could not be made on those grounds after a conviction had been entered.
"Dr Love did not appeal against Justice Lang's fitness finding before trial ... he now has no right of appeal against it," Justice Harrison said.
Love also said his counsel erred in failing to call four witnesses - a developer, a QC, an economist and a trust manager - but it was accepted none of the evidence was fresh and was all available at trial.
The fraud occurred in 2006 and 2007 when Love was chairman of the Wellington Tenths Trust.
On their behalf he reached an agreement with developers about a site in Pipitea Street, Wellington which included a personal payment of $3 million that was not disclosed to the trust.
The funds were transferred into an account set up by Love's partner Lorraine Skiffington with the intention of using it to pay the mortgage on their home in Plimmerton, north of Wellington.
Charges against Skiffington have been permanently stayed because of her own health problems.