Six injured in crash

NZ Newswire
5/03/2017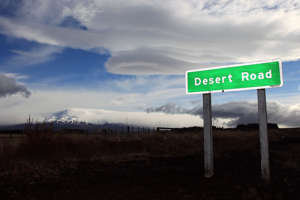 Six people are injured after two cars collided on the Desert Road in the central North Island.
The accident happened 5km north of the Tree Trunk Gorge Road intersection with State Highway 1 at about 3pm on Sunday, police say.
Two people have serious injuries and four have mild-to-moderate injuries. Two helicopters are attending the crash.
NZTA says the road is closed.
North of the crash, a diversion is in place at the intersection of SH1 and SH46 at Rangipo. South of the crash, the diversion is at the intersection of SH1 and SH49 in Waiouru.