Sky falls on dark day of trading

NZ Newswire
1/11/2016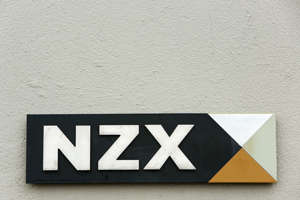 New Zealand shares declined with Sky leading the index lower again, falling along with Xero and Genesis Energy.
The S&P/NZX50 Index dropped 30.19 points, or 0.4 per cent, to 6,930.49. Within the index, 32 stocks fell, 11 were unchanged, and eight rose. Turnover was $111.9 million.
"It's another dull old day really, pricing remains under pressure," said Grant Williamson, director at Hamilton Hindin Greene.
"There's uncertainty over the US election as it gets closer and we're still seeing lots of selling from foreign investors on the expectation our currency might fall on the back of the Reserve Bank's expected interest rate cut. The decline's pretty much across the board."
Sky TV was the worst performer on the index for the second day running, down 2.6 per cent to $4.50. On Monday, the Commerce Commission announced it had delayed its decision on whether to approve a tie-up between Sky TV and Vodafone New Zealand over concerns the merged entity would use its muscle to squeeze out smaller rivals.
Xero dropped 2.1 per cent to $17.39, while Genesis Energy fell 2 per cent to $1.92 and Kathmandu Holdings declined 2 per cent to $1.97.
Property for Industry was the best performer on the index, up 1.9 per cent to $1.63. Auckland International Airport rose 0.8 per cent to $6.64 and Infratil advanced 0.7 per cent to $3.
Chorus gained 0.1 per cent to $3.65.
Outside the main index, Veritas Investments dropped 13 per cent to 20 cents. The company said it's on track to achieve its 2017 guidance after its first quarter of trading, with revenue expected to be lower than in 2016.
Hellaby Holdings gained 1.8 per cent to $3.40. The company is urging shareholders to reject a $322.5m takeover bid by ASX-listed Bapcor, saying it's "significantly below" its independent adviser's valuation range.
Trilogy International rose 1.8 per cent to $3.46. The cosmetics brand and distributor has told the NZX it continues to comply with the stock market's rules on continuous disclosure, following a fall in its share price. In a letter to Trilogy, the NZX noted that Trilogy's shares had fallen from $3.85 at the market close on Oct 25, to $3.30 in trading on Tuesday, a fall of 55 cents or 14.3 per cent.