Sky finishes week on welcome news

NZ Newswire
20/05/2016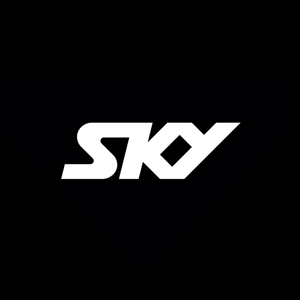 © Facebook / SKY TV Sky finishes week on welcome news New Zealand shares rose as Sky TV gained on perceptions it may be closer to fair value after shedding a quarter of its value while New Zealand Refining dropped.
The S&P/NZX 50 Index gained 6.24 points, or 0.09 per cent, to 6,909.86. Within the index, 24 stocks rose, 20 fell and six were unchanged. Turnover was $143.8 million.
Sky TV led the index, gaining 4.7 per cent to $4.21. The stock dropped 26 per cent over four sessions since May 6th after saying subscriber numbers were expected to fall further this financial year, meaning earnings next year would miss analyst estimates. It hit a six-year low of $3.98 last Friday.
"It's been under very heavy pressure and it's bouncing today although I would caution that it's on low volumes relative to when it was sold off - we'll have to see whether that's sustained or not," said Matt Goodson, managing director at Salt Funds Management.
Restaurant Brands gained 1.9 per cent to $5.45, Spark rose 1.6 per cent to $3.73 and Metro Performance Glass advanced 1.6 per cent to $1.89.
Ryman Healthcare rose 0.3 per cent to $9.63. It posted another record full-year profit, rounding out 14 straight years of earnings growth as New Zealand's largest retirement village operator ramped up its Australian expansion and increased re-sales of occupation rights.
"It's perhaps a touch disappointing, the result itself for this year was in line but delays in consenting at their second Melbourne development suggests they may miss their development target for next year," Goodson said.
NZ Refining was the worst performer, down 4.3 per cent to $2.44, a one-year low. It's fallen 32 per cent this year, and on Tuesday said margins were squeezed by a planned shutdown of its hydrocracker unit and operational problems that needed repairing in the March/April period.
Steel & Tube Holdings fell 3.8 per cent to $2.04 and Meridian Energy dropped 2.8 per cent to $2.61.
A2 Milk Co declined 1.2 per cent to $1.59. It responded to a 'please explain' notice from the stock market operator after its shares plunged to a five-month low, by saying it was in compliance with listing rules. Separately, brokerage First NZ Capital noted uncertainty creeping into the market as four new entrants start selling milk with the A2-type protein.