Sky TV extends slide as NZX 50 falls

NZ Newswire
9/05/2016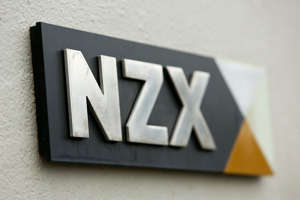 © Hagen Hopkins/Getty Images Sky TV extends slide as NZX 50 falls New Zealand stocks fell as Sky TV extended its slide after last week's earnings downgrade and Air New Zealand fell after agreeing to settle a cartel lawsuit in the US.
The S&P/NZX 50 Index dropped 13.05 points, or 0.2 per cent, to 6,885.06. Within the index, 28 stocks fell, 14 rose and seven were unchanged. Turnover was $136.7 million.
Sky TV was the worst performer, falling 7.1 per cent to $4.30, a two-month low.
"The subscriber numbers have really given them a kick in the guts," said James Smalley, director at Hamilton Hindin Greene.
New Zealand Refining Co dropped 3.5 per cent to $2.80, while ANZ fell 2.7 per cent to $26.10.
Air New Zealand shed 2.5 per cent to $2.30, an eighteen-month low. The national carrier has agreed to a US$35 million settlement in a class-action lawsuit in the US taken by freight forwarding companies who claimed airlines colluded over cargo fuel and security surcharges between 2000 and 2006.
Trade Me Group fell 1.9 per cent to $4.65 and Steel & Tube Holdings declined 1.8 per cent to $2.18.
Restaurant Brands was the biggest gainer, up 2.9 per cent to $5.35.
Contact Energy rose 2.5 per cent to $5.28 and Westpac advanced 1.1 per cent to $33.35.
Outside the main index, APN News & Media, which abandoned plans for an initial public offering of its NZME division in February, had its shares halted on the ASX pending an announcement about a potential material transaction involving the New Zealand assets. The dual-listed shares last traded at 72 cents on the NZX, and Smalley said they were very thinly traded.
The trading halt will remain in place until the start of trading on May 11, the date of its annual meeting unless APN requests it to be lifted sooner, the company said.
Tourism Holdings rose 0.4 per cent to $2.68. Milford Asset Management became the largest single shareholder in the company after investor Sterling Grace exited its holding in the rental campervan operator. Auckland-based Milford raised its stake to 17.8 per cent from 13.8 per cent, after paying $2.55 a share for the stock on Thursday, according to a substantial shareholder notice to the NZX on Friday.