Small protest at Waihopi near Blenheim

NZ Newswire
28/01/2017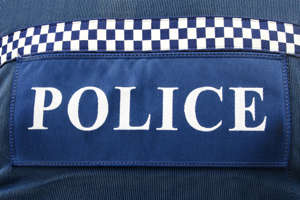 © 668929/Shutterstock Small protest at Waihopi near Blenheim There's been a small and peaceful protest at Waihopi, the communication facility run by New Zealand's Government Communications Security near Blenheim.
Organisers had called on people to be at the spy base at 9.30am on Saturday followed by an afternoon of information workshops in Blenheim.
Speakers at the workshops included former Green MP Keith Locke, jointly with Warren Thomson of the Anti-Bases Campaign, author Nicky Hager and Kyle Matthews, a Dunedin academic.
Adrian Leason, one of the three protesters who deflated one of the spy base's domes in 2008 was also scheduled to speak.
"Big day in Blenheim with information on the 5 Eyes spying base at nearby Waihopai, following this morning's peaceful protest at the base," Green MP Steffan Browning posted on Facebook.
He posted pictures showing a small number of people with banners and about six police officers are the gates of the facility.