Smith stands firm on bottled water exports

NZ Newswire
16/03/2017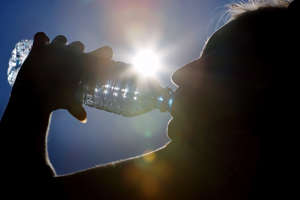 The profits being made by companies exporting bottled water are being over-stated and some companies have gone bust, Environment Minister Nick Smith says.
He's standing firm on his rejection of a petition calling for a moratorium on bottled water exports, which is strongly supported by opposition parties.
The petition, carrying 15,000 signatures, was presented to parliament earlier this week.
Arguments against allowing companies free access to water are that they shouldn't be allowed to make a profit from what is a publicly-owned resource, and it shouldn't be taken when there are parts of New Zealand which don't have enough.
Dr Smith faced media questions about the public backlash on Thursday.
"I think public policy around managing fresh water needs to be on the basis of good evidence and fact," he said.
"It's just a bit unusual to start a debate around bottled water when it's such a teeny weeny fraction, and is having no substantive impact on either the quality of water or minimum flow."
Dr Smith said talk that was going around about the level of profits made by bottling companies was over-stating the position.
"The last five years have seen all sorts of big, bold water bottling companies proclaim the millions they were going to make - and very few of them materialised," he said.
"A significant number of them have gone broke."
Dr Smith said the amount of bottled water exported last year was a million litres down on the year before.
He told parliament on Tuesday that nine million litres of water was exported last year compared with New Zealand's annual water resource of 500 trillion litres.