Smiths City profit falls while sales lift

NZ Newswire
24/06/2016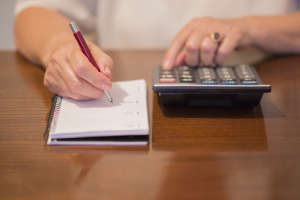 Smiths City Group reported a 30 per cent decline in annual profit while at the same time lifting sales as the Christchurch-based retailer overhauled its operations to exit low-margin business.
Net profit fell to $5.6 million, or 10.6 cents per share, in the year ended April 30, from $8m, or 15.2 cents, a year earlier, Smiths City said in a statement.
Trading profit rose 54 per cent to $4m on a 0.2 per cent rise in revenue to $221.9m. In 2015, Smiths City recognised $8.5m in other income due to insurance payments to help repair its flagship Colombo St store.
Last May, the company appointed a new chief executive, Roy Campbell, who pushed the company to undertake a strategic review. On Friday, it said efforts over the past year were "only the beginning of the journey" and the company will reshape its store, online and logistics operations and renew its focus on its finance business.
Chairman Craig Boyce said significant change had occurred throughout the company, including eliminating loss-making parts of the business such as the appliance retail stores and exiting non-core business activity such as the Alectra appliance service operation.
"We've reduced costs and improved our retail performance," Boyce said. "The changes have successfully unified the company under the core brand and re-energised the business."
Chief executive Campbell said there had been major changes in Smiths City operations and the shift away from commodity appliances had contributed to improved sales. Operating revenues rose 2.6 per cent to $201m, and delivered margin improved 1.19 per cent year on year, he said.
The shares gained 3.9 per cent to 54 cents, and have fallen 7.1 per cent this year. The local market has been under pressure today with investors nervous about the outcome of the UK referendum on whether to leave the European Union. The S&P/NZX All Index was recently down 1.5 per cent to 1273.24.