Snow threatens kiwi egg collection plans

NZ Newswire
14/08/2016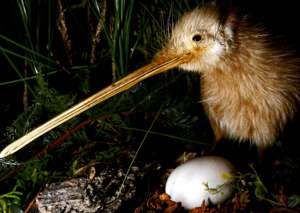 © chameleonseye/iStock/Getty Images Snow threatens kiwi egg collection plans Conservationists are worried heavy snow falls in the central North Island will affect efforts to preserve kiwi.
Eggs were taken out of the Maungataniwha Native Forest on Saturday by helicopter because roads were still affected by the snow that blanketed the area a week ago.
Staff at the Maungataniwha Kiwi Project say they're experiencing difficulty accessing some of the nests they're scheduled to retrieve eggs from.
The eggs are taken to Rainbow Springs Kiwi Encounter in Rotorua for incubation.
They fear these eggs may hatch before they can be collected.
Buildings used by the conservation project have also been damaged in the snow storm.
Choosing the optimal time to remove an egg from a nest is vital. If they're removed too soon the egg can fail and more resources are needed to keep it alive.
If egg collection is too late predators may have got to it and also parents are less likely to lay another clutch.
Also, the invertebrates on which kiwi feed burrow deeper in frozen ground, reducing the food source.