Some schools shut in Havelock North

NZ Newswire
14/08/2016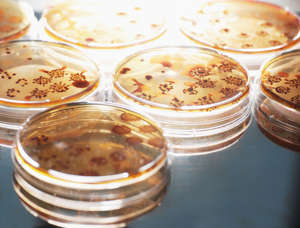 © Henrik Sorensen/The Image Bank/Getty Images Campylobacter jejuni Some Havelock North schools are closed due to the stomach bug outbreak and others are urging parents not to send kids unless they have been symptom free for two days.
Woodford House said it will be closed until Wednesday after the Hawkes Bay District Health Board confirmed the outbreak is campylobacter.
"The wellbeing of our community is paramount," the board says.
Te Mata School says it will open but swimming lessons are cancelled for the week and parents should not send a child to school until 48 hours after the last bout of vomiting or diarrhoea.
Hereworth School headmaster Steve Fiet said his school will open unless a directive is received from the health board.
"A large proportion of our roll are not residents of the Havelock North area and are therefore unlikely to have had direct or prolonged exposure to the current water quality issues," he said.
Parents have expressed anger, some saying they don't know a family that hasn't been affected, while others are fearful.
"My son is healthy and I plan on keeping it that way, there is absolutely no way he is going to school until this is under control," one said on the Te Mata School Facebook page.
Iona College is closed for borders until Tuesday afternoon and for day pupils until Wednesday and is asking parents not to comment on social media.
"The Hastings District Council are currently on site flushing our water pipes to bring the chlorine through but the boil water notice is still in place," the school said.
Schools in Havelock North reported as many as 20 per cent of their pupils were absent because of sickness on Friday, and medical centres were busy.
On Friday, an elderly person died in a nursing home from gastroenteritis and authorities said the death needed to be investigated before it could be linked to the outbreak.
Two elderly people were critically ill in hospital on Sunday and the link was being drawn to the outbreak.
Chlorination of the water supply is effective but a boil water notice will remain until authorities are confident there is no other bug resistant to chlorination in the water.
On Sunday, health authorities provided advice to people to help contain the outbreak, particularly around hand washing and the need to stay hydrated while diarrhoea lasts.