South Island norovirus outbreak over: DOC

NZ Newswire
17/01/2017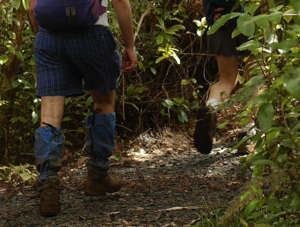 The trails on Travers-Sabine Circuit in Nelson Lakes National Park have been cleared of the norovirus outbreak.
The gastro bug hit the region about Christmas time, but the Department of Conservation and Nelson Marlborough Health say the outbreak is over, and the track is back in use.
On January 4 people were advised to stay away from the Travers-Sabine Circuit for at least a week and to try to limit the outbreak, as a sample taken from a tramper confirmed the bug affecting people on the circuit was norovirus.
"We've had the odd isolated case of people with stomach bugs on some other tracks at the top of the South Island but it's only been a few people affected and there have been no other confirmed cases of norovirus at any other DOC sites," said John Wotherspoon.
Dr Andrew Lindsay, medical officer of health from the Nelson Marlborough Health Public Health Service, says he is reasonably confident the outbreak has ended. No new cases have been reported on the Travers-Sabine track since January 8.