Southland fights for regional power

NZ Newswire
29/07/2016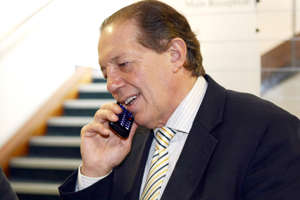 Invercargill City Council is campaigning against a government bill it says robs regions of power.
The council has taken out a full page advertisement in the Southland Times on Saturday that includes an open letter to Prime Minister John Key from Mayor Tim Shadbolt and urges Southlanders to unite to oppose the Better Local Services Bill.
Mr Shadbolt says the bill gives wide powers to the Wellington-based Local Government Commission, which will be able to impose major changes on local communities, leaving councils and residents powerless to challenge them.
The commission will be able to force councils to amalgamate their services.
Mr Shadbolt says this is "amalgamation by stealth".
"We believe that Southlanders know what is best for our own communities, not someone based in Wellington trying to force the Auckland model upon us," he says.
He says council-owned assets may be stripped from the local communities that have built them up and paid for them.
"We believe that our council assets and services should stay in the hands of the council, which is directly accountable to the people, instead of being siphoned off into a company that does not have the good of the community as its priority."
When announcing the bill Local Government Minister Peseta Sam Lotu-Iiga said it would enable councils to deliver better services for ratepayers.
He said current local government structures limited the ability of 78 councils and 66 water authorities to work together to provide services and critical infrastructure.
The reforms include more flexibility to collaborate and develop shared services and greater use of council-controlled organisations.
He said accountability tools safeguard local democracy.