Spark confirms $22.7m TeamTalk offer

NZ Newswire
8/03/2017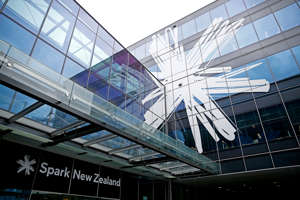 © Phil Walter/Getty Images Spark New Zealand has confirmed its $22.7 million takeover offer for network minnow TeamTalk. Spark New Zealand has confirmed a $22.7 million takeover offer for network minnow TeamTalk.
The deal which would give the country's biggest telecommunications group ownership of fibre in Wellington and a wireless rural internet service provider.
Auckland-based Spark indicated it wants to integrate TeamTalk's services into the larger group, cutting costs by stripping out any duplication and reviewing the business to see what parts of the Wellington-based network can be grown and whether any units should be divested.
The 80c per share offer is a 78 per cent premium on where TeamTalk shares traded before Spark announced its intentions in February, and an 82 per cent premium on a three-month volume weighted average price basis, though they have risen to 77c since then.
TeamTalk has opposed the takeover, with chairman Roger Sowry describing it as an "opportunistic, hostile and highly conditional" offer which "undervalues the company and does not represent fair value to our shareholders".
The company last week reported it had lifted first-half profit 18 per cent to $1.3 million, while revenue dipped 0.5 per cent to $28.5 million. It forecast an annual profit and said it will consider resuming dividends next year.
Spark said the rapidly changing New Zealand telecommunications market had created headwinds for TeamTalk resulting in a series of earnings downgrades as margins have come under increasing pressure, and its offer gives shareholders greater certainty than what the board is advocating.
The country's biggest telecommunications firm will need Overseas Investment Office and Commerce Commission approval to proceed, and may waive a condition to cross the 90 per cent threshold needed to mop up hold-out shareholders if it secures control of TeamTalk.
Spark has previously signalled a desire to reduce its reliance on network operator Chorus's regulated copper lines and last year talked up the opportunities wireless broadband offers to grow the budget end of the market.