Speaker doesn't want diplomatic post

NZ Newswire
4/05/2016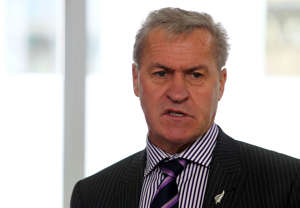 Parliament's Speaker, David Carter, has put an end to speculation that he wants a top diplomatic job.
"It has never been my interest or intention to become New Zealand's High Commissioner in London," he said in a statement on Thursday.
"I am honoured to be Speaker of the House of Representatives. I enjoy the role, and intend to carry on with that role as long as I have the confidence of the House."
Mr Carter issued the statement because of comments NZ First leader Winston Peters made in a speech on Wednesday, and the way they've been interpreted.
Mr Peters criticised the way diplomatic appointments were made.
"Year after year, run down politicians have been given reward for in some cases the most dubious of services by sending them offshore," he said.
Mr Peters said if his party held the balance of power after the next election, he would recall "unsuitable" diplomatic representatives.
Some media outlets linked his comments to Mr Carter, interpreting them as meaning that if Mr Carter was appointed Mr Peters would insist on having him hauled back to Wellington.
Mr Peters and Mr Carter frequently clash in parliament, and the MP has been ordered out of the debating chamber several times this year for breaking the rules.