Sports funding revealed ahead of budget

NZ Newswire
13/05/2016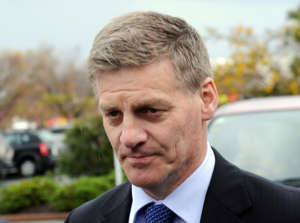 © SNPA / Ross Setford Finance Minister Bill English The government has announced $20 million of funding over four years for high performance sport and to keep sport clean.
Prime Minister John Key announced the new funding at the prime minister's sport scholarships ceremony in Auckland on Friday evening.
It's one of a number of announcements ahead of the budget on May 26.
"A $16 million investment in Budget 2016 over four years will enable High Performance Sport NZ to leverage all the work and preparation for Rio as we look ahead to the next Olympics in Tokyo in 2020," Sports Minister Jonathan Coleman said.
The government invests $62 million annually in High Performance Sport NZ to provide support for high-performance athletes.
There is also an additional $4 million over four years for Drug Free Sport NZ in the budget, Dr Coleman said.
About 220 New Zealand athletes will compete at Rio. High Performance Sport NZ is targeting 14 medals.
On Thursday Finance Minister Bill English said spending will be $1.2 billion lower than anticipated over the next five years to help reach the 2020 target of reducing debt to 20 per cent of GDP.
"At this point we've prioritised additional debt repayment over setting aside money in budget 2017 for tax cuts," he said.