Sports stars and teddy bears post quake

NZ Newswire
26/11/2016
The teddy bears got through but Warriors star Shaun Johnson and Silver Fern Kayla Cullen didn't quite as weather dictated the recovery from the 7.8 earthquake that struck New Zealand nearly two weeks ago.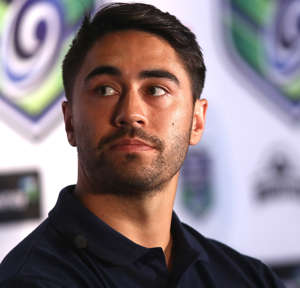 The sports stars were to play in "the Kaikoura Fives", a five-aside touch tournament on Saturday afternoon, arriving in Kaikoura by helicopter.
"I've just been told we're unable to get into Kaikoura today. The weather's a bit windy and there's no choppers available," Johnson said in a video on the Sports Tasman Kaikoura Facebook page.
They were really looking forward to "playing sports and just hanging out with you guys". He said they would be down in early 2017.
Nearby in the North Canterbury town of Cheviot there were plenty of smiles when 350 teddy bears were handed out on Friday.
Mayor Winton Dalley approached Whitcoulls after discovering children were having trouble sleeping with ongoing aftershocks and the retailer sent the soft toys.
A message stapled to each bear from Mayoress Jean Dalley read: "I'm here for you to hug and to comfort you when life gets tough. Sent with love from all those who care for you. Love Teddy"
Progress continues to be made in the recovery.
People in Kaikoura can now purchase fuel in the town without a chit.
Private vehicles made it out of Kaikoura on the inland road for the first time on Friday but were escorted and it was a one-off until more work is done on the road.
Civil Defence Controller Don Chittock said on Saturday rumours were false about the public being able to drive themselves or hitch a ride with military convoys to and from Kaikoura.
"This road is closed to the public with only the approved military convoy and essential services vehicles allowed through, which is managed on a day-by-day basis."
"The road and surrounds are still fragile and safety is the key issue. No decision has been made on a future public convoy."
Kaikoura High School says building work around the school is happening at a cracking pace and it hopes to open next week.
"While our school programme will be a bit different from normal school the purpose of having our students active and connected with one another is for everyone's well-being," the school says in a Facebook post.
GNS Science provided plenty of numbers for students to study about the "astonishing" earthquake.
There was movement along at least five separate faults extending about 150km up the east coast of the South Island.
Land moved up to 11m horizontally and 5m vertically.
Maximum ground shaking of at least 1.3 times the force of gravity was recorded at Ward in Marlborough. The tidal gauge that recorded the 2.8m tsunami at Kaikoura was uplifted by 90cm.
Since the earthquake there have been more than 5500 aftershocks.