State houses being sold cheaply: Twyford

NZ Newswire
13/08/2016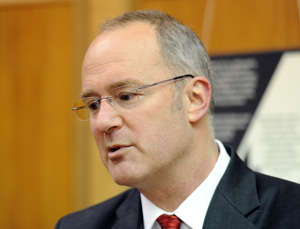 © SNPA / Ross Setford Labour's housing spokesman Phil Twyford Housing New Zealand is selling off state houses at knock-down prices, Labour's housing spokesman Phil Twyford says.
The government housing provider has sold 298 properties in the past 10 months for a total of $60 million. Two-thirds of the properties sold for below the official valuation, and on average across the whole portfolio, the houses sold at $32,000 below valuation.
"So the taxpayer's taken a hit here, serious hit. It raises real questions about why Housing New Zealand is selling off these houses at knock-down prices," Mr Twyford told TV3's The Nation programme on Saturday.
"What we see here is the government asset-stripping state houses out of regional New Zealand when there's a housing crisis and people are living in campgrounds and garages."
About 24 properties were sold to iwi with the first right of refusal under Treaty of Waitangi obligations, and 156 went to first-home buyers or former state tenants that meet a strict criteria.
"We have no criticism with state houses being sold to tenants who can afford to buy them, but that's less than 20 houses in this database, actually," Mr Twyford says.
Housing New Zealand says it sells properties it can't find tenants for and that have got high maintenance costs and uses the money to build more suitable houses in areas that people do want to live in.
It gets properties valued before it sells them.
On Friday the government said it had found a buyer for more than 1000 Tauranga state houses. Labour said the sell-off was "untenable and immoral".
Finance Minister Bill English says an agreement is being finalised with IHC subsidiary Accessible Properties for 1124 Housing NZ properties. He expects negotiations will be completed in October.