Statham battles giant shark in NZ

NZ Newswire
8/12/2016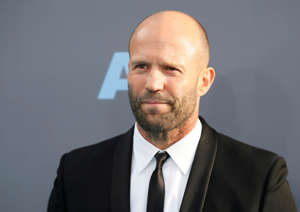 When Hollywood producers needed a hard man to battle a giant shark let loose from the ocean depths, Jason Statham was top of the list.
It was not just for his on-screen appeal alone.
Recent filming for big budget feature Meg - about a rampaging 75-foot prehistoric shark known as a megalodon - involved days of shooting in Auckland's Hauraki Gulf and in water tanks at the studio.
Snatch and The Expendables actor Statham is not only known for performing his own stunts, he is an experienced scuba diver.
He even represented England in springboard diving at the 1990 Auckland Commonwealth Games, although he downplayed how much the sport helps him under water.
"Everything that I did was above water," he joked at Auckland Film Studios.
But while laconic with reporters, Statham is best known to audiences for his hard-nosed scowl, which is sure to be present when Meg hits screens on March 2, 2018.
He plays character Jonas Taylor, a deep sea rescue diver called in to save a team of underwater scientists trapped in a submersible near the ocean floor.
He must also fight a bloodthirsty shark the size of an aeroplane that had long been thought extinct.
Kiwi actor Cliff Curtis, Aussie Ruby Rose, American Rainn Wilson and Chinese-Hollywood crossover actress Li Bingbing join him.
Curtis plays a Maori character, while Bingbing is Statham's love interest.
The movie was largely shot in New Zealand but has grand designs on cracking the Chinese market with the aid of a Chinese distribution partner and Bingbing and Statham's appeal.
Statham's recent 2016 release Mechanic: Resurrection made around twice as much at the Chinese box office as it did in the US, according to Forbes.
"We spent years making movies in the States thinking, 'Wow, there is 1.5 billion people who will never see this'. That is not true anymore," Meg and National Treasure director John Turteltaub said.
For his part, Statham, 49, also enjoyed returning to Auckland for filming, hoping to discover more about the city 26 years after competing in the Commonwealth Games when the athletes were "trapped in (a) compound".
"We never really got to see much until we finished our competitions, and then the wheels came off and we found every pub in Auckland," he said.
"Hence, I can't remember a thing about it."