Steel & Tube hammered over quality issues

NZ Newswire
2/06/2016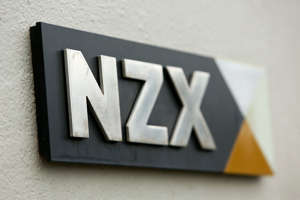 © Hagen Hopkins/Getty Images Steel & Tube hammered over quality issues New Zealand shares fell as investors punished Steel & Tube Holdings for its recent issues over product quality while Z Energy advanced after the New Zealand Superannuation Fund sold most of its stake.
The S&P/NZX 50 Index dropped 19.27 points, or 0.3 per cent, to 7003.13 . Within the index, 21 stocks rose, 21 fell and eight were unchanged. Turnover was $429 million, of which $302.2 million was Z Energy shares.
Z Energy rose 2.2 per cent to $8.37 after the Super Fund sold its stake, pocketing $292m and leaving it with 1.5 per cent of the petrol station chain.
Stuart Williams, head of equities at Nikko Asset Management, said investors had become interested in the company after Z Energy did a global roadshow.
"The Super Fund stake is the last accessible stake in that name. People who missed out on getting some of that stock have had to make a choice about what they were going to do next," Williams said."
The index's dip was logical given the market's strong run, Williams said, but selling in some stocks could also have been driven by people looking to fund their purchase of Z Energy.
SkyCity dipped 1.3 per cent to $4.67, Fisher & Paykel Healthcare fell 2.1 per cent to $10.52 and Fletcher Building dropped 1.8 per cent to $8.67.
Steel & Tube was the worst performer on the index, down 5.2 per cent to $1.84.
In a statement published to the market last night, Steel & Tube said it was in talks with "multiple agencies" in New Zealand and China over pile casing that was to be used in bridges for the Huntly bypass that weren't up to scratch. The company said it had incorporated the impact in the downgraded earnings guidance last month.
Kathmandu Holdings dropped 3.2 per cent to $1.51, A2 Milk Co fell 3.2 per cent to $1.52, and ANZ declined 3.1 per cent to $26.35.
Xero was the best performer on the index, rising 3.6 per cent to $18.64. Orion Health Group rose 2.9 per cent to $5.31 and New Zealand Refining Co gained 2.4 per cent to $2.57.
Restaurant Brands rose 0.2 per cent to $5.56.