Steer clear of dirty Hamilton lake water

NZ Newswire
25/05/2016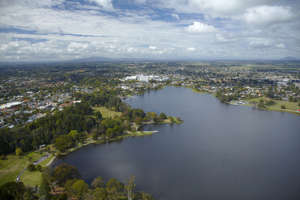 Hamilton residents are being warned to steer of Lake Rotoroa water, due to increased levels of potential harmful e.coli.
The rising levels are common at this time of year, as ducks seek sanctuary around the lake during duck hunting season, Hamilton City Council says.
The council has advised visitors to Hamilton Lake Domain not to consume or cook with any lake water, not consume fish caught in the lake, and not allow pets - particularly dogs - near the polluted water.